General situation of Art Museum
Water-ink Culture and the Impact of Modern Art

Brief Introduction
Guanghui Art Museum is based on the modern and contemporary ink painting collection, with the mission of 'The Art for People', with the vision of 'Focus on ink and wash art, inherit Chinese culture, explore the beauty of art, and strive to be the world's top public art museum.' Guanghui Art Museum is dedicated to Chinese modern and contemporary art collection, researches and exhibitions, and has an international and modern vision. It focuses on areas such as exhibition, collection, research, public education, etc., and strives to exert a great influence on public art in urban space. Guanghui Art Museum, located in the core area of ​​Chengdu Tianfu New Aera, is founded by the Fortune Global 500 Xinjiang Guanghui Industry Investment Group Company Limited and is scheduled to open in October 2021.
Guanghui Art Museum has a rich and extensive collection, at the moment, it mainly collects modern and contemporary ink paintings, including more than 600 pieces of precious works by Wu Changshuo, Qi Baishi, Huang Binhong, Xu Beihong, Pan Tianshou, Zhang Daqian, Lin Fengmian, Fu Baoshi, Li Ke Ran, Shi Lu, Wu Guanzhong and many other great masters of Chinese ink paintings, representing the leading collections in mainland China and even the world.
MISSION
The Art For People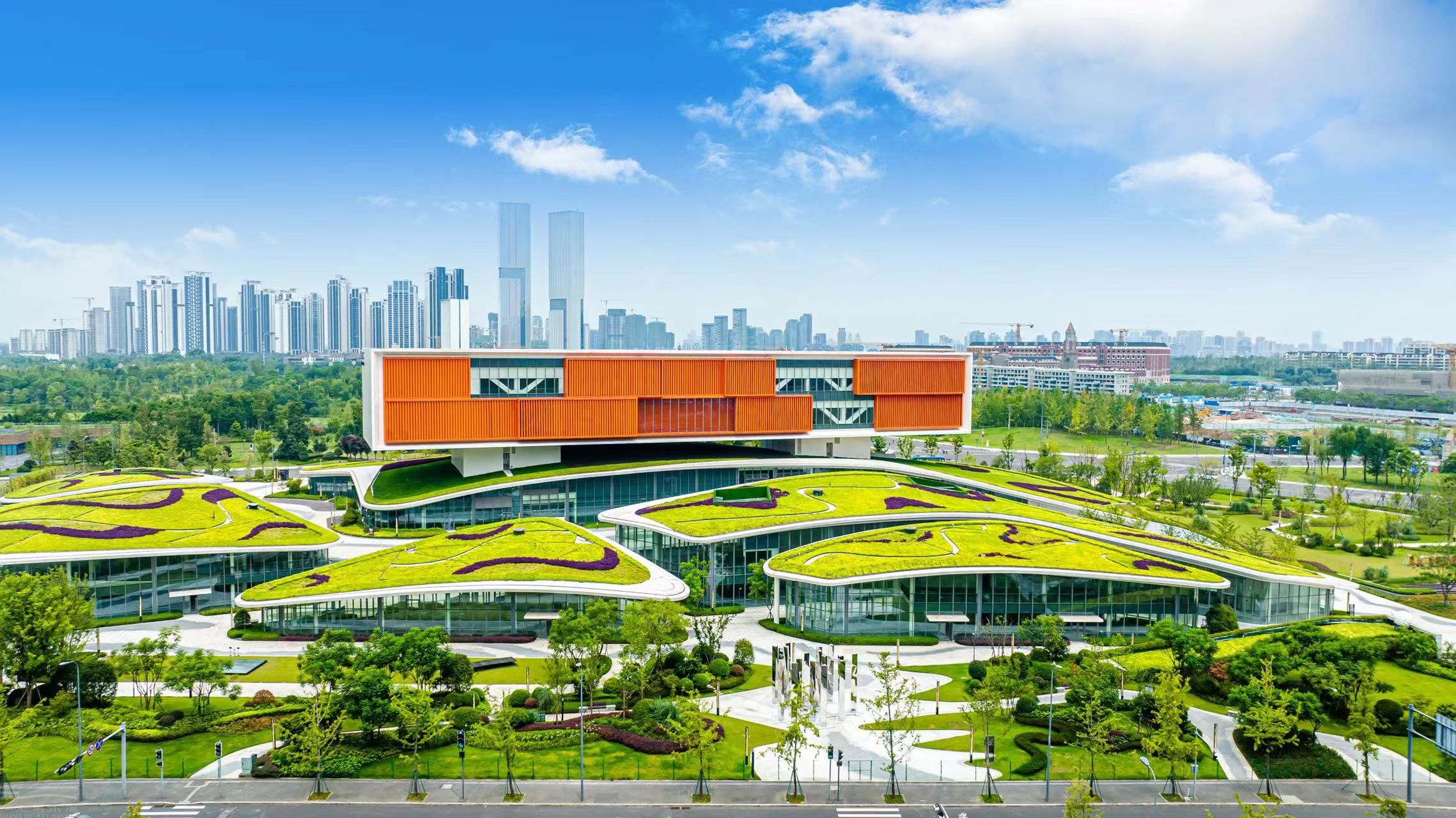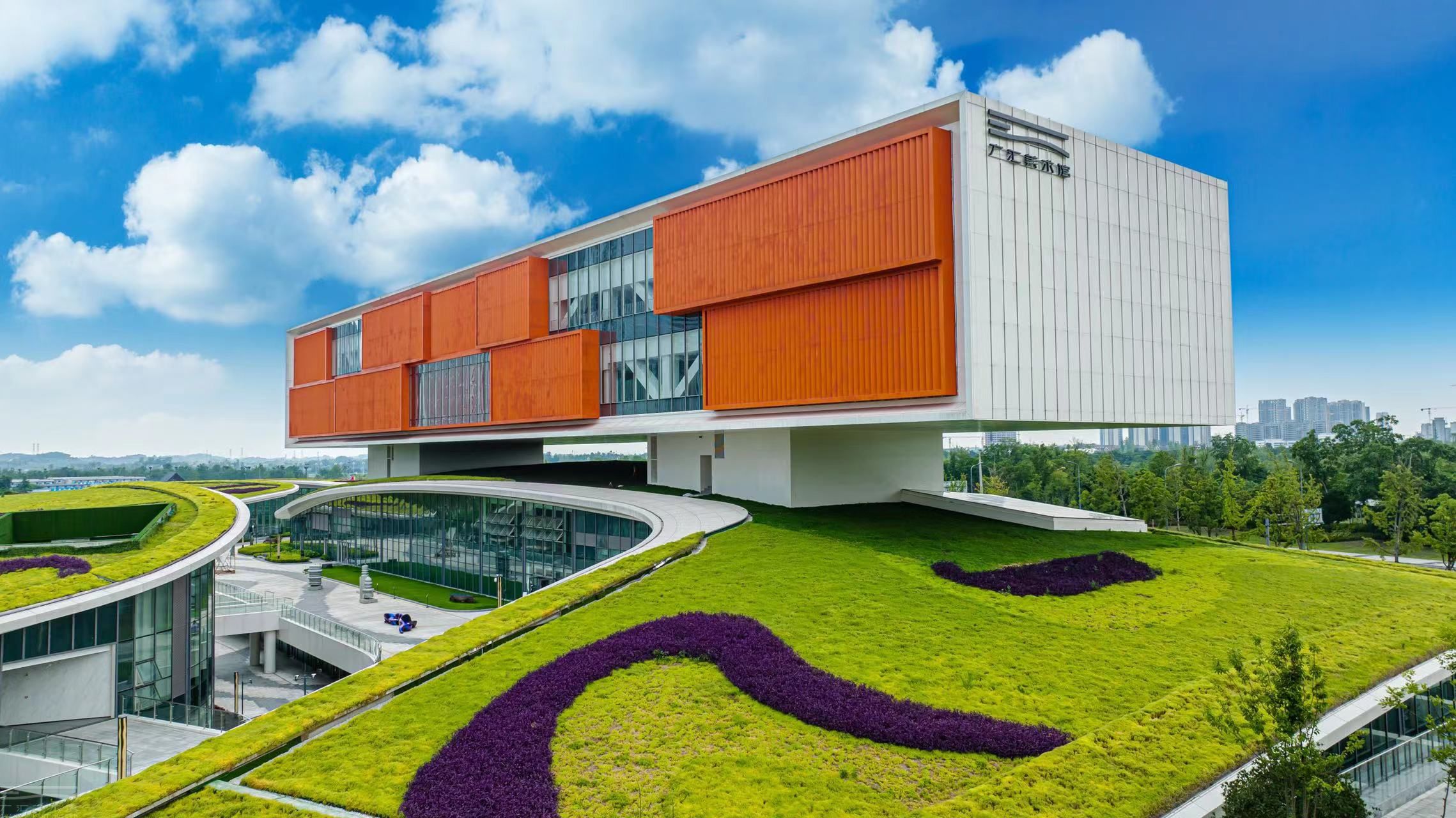 Vision
Focus on ink and wash art, inherit Chinese culture, explore the pursuit of artistic beauty, and strive to be the world's first-class public art museum.
Designed by the American OLI Architecture PLLC, Guanghui Art Museum resembles a floating box between mountains and rivers. The idea is inspired by the artistic conception of Chinese ink painting, demonstrating the philosophical concept of 'integration of man and nature'. The total area of ​​the building complex of Guanghui Art Museum covers 71,840.20 square meters, and the main hall of the Guanghui art museum covers over 50,000 square meters.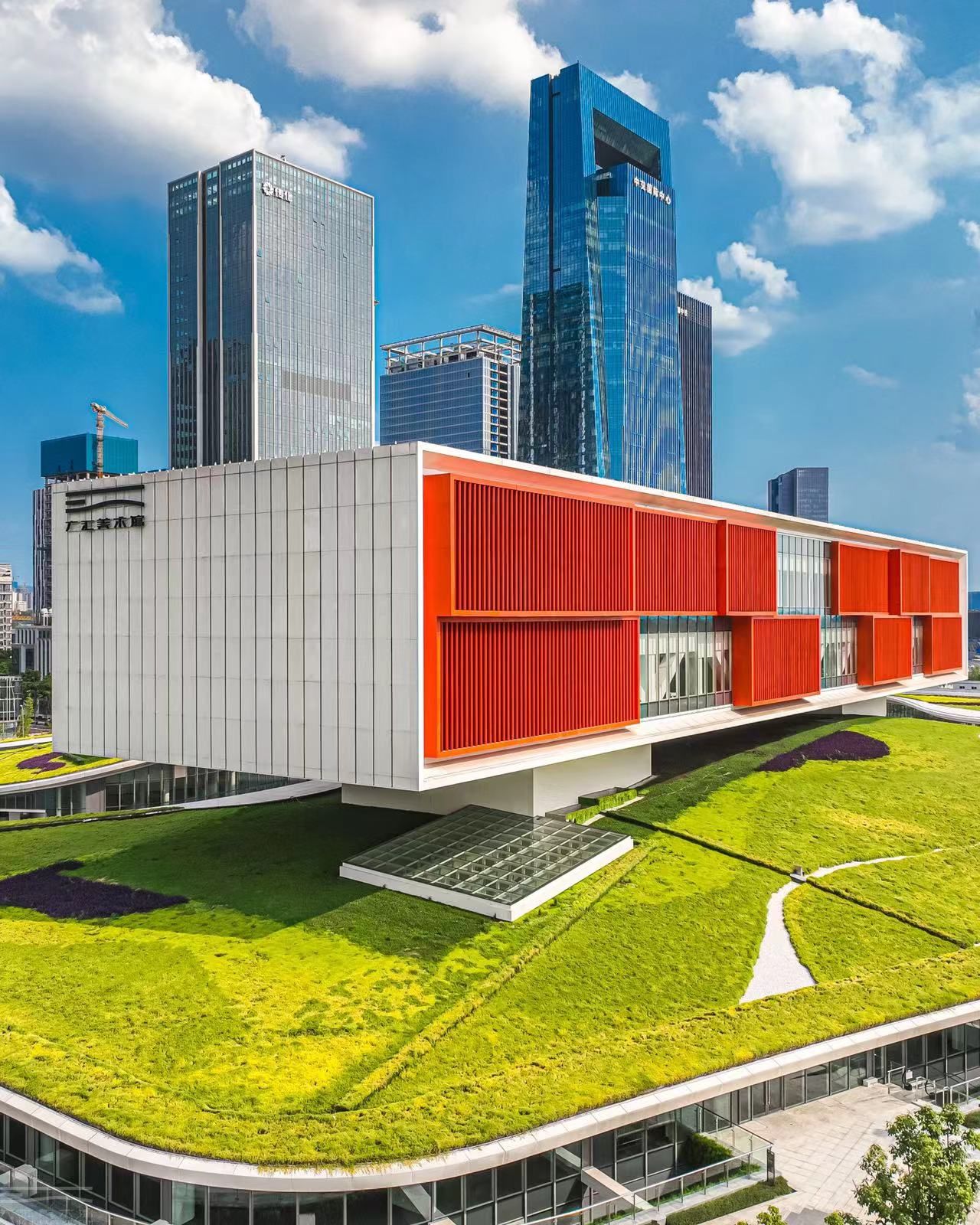 It is designed according to international standard with professional management and a variety of functions. In addition to meet the purpose of professional art exhibition and atheistic education, the museum is equipped with a reading zones, creative design studios , coffee shops and a VIP lounge.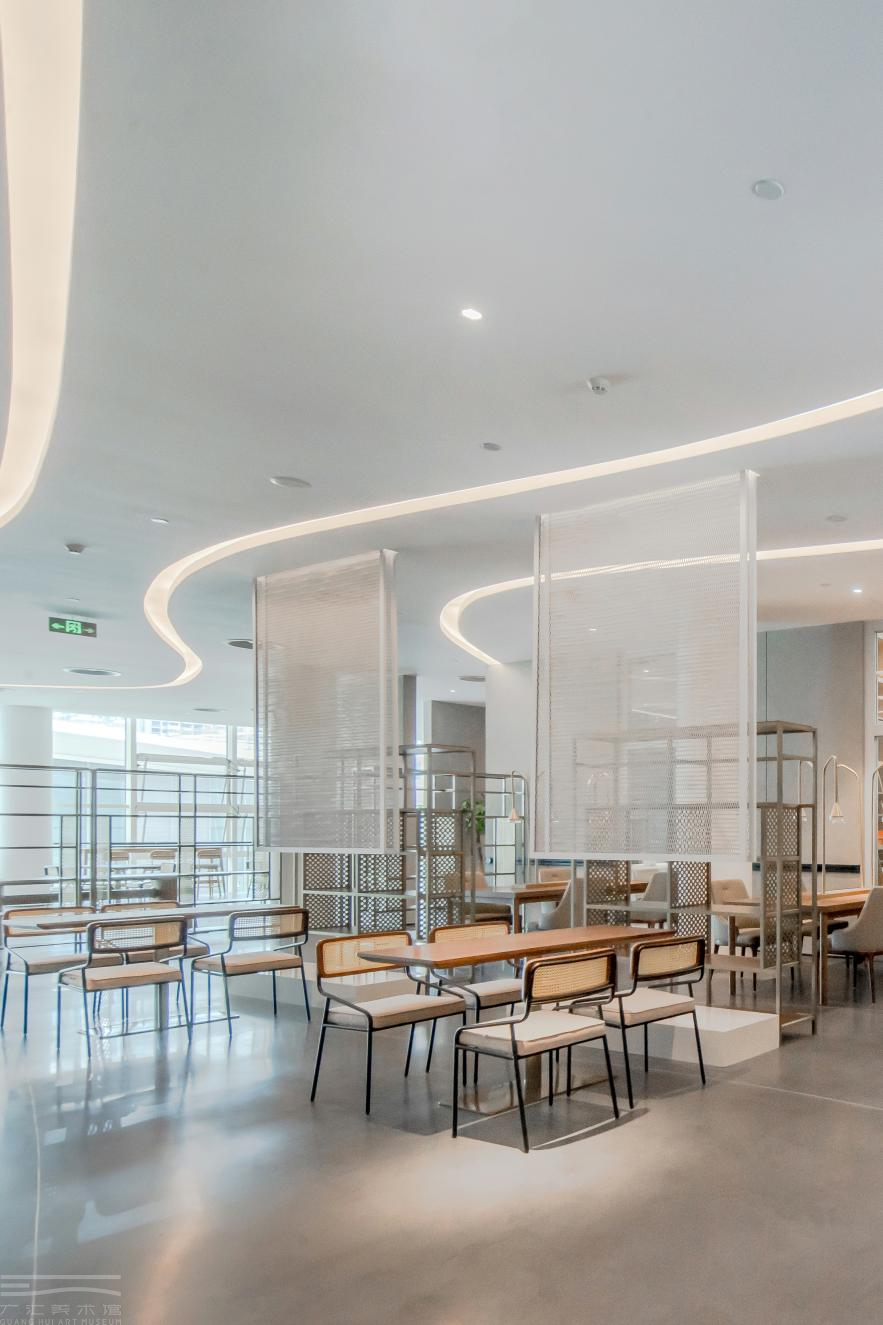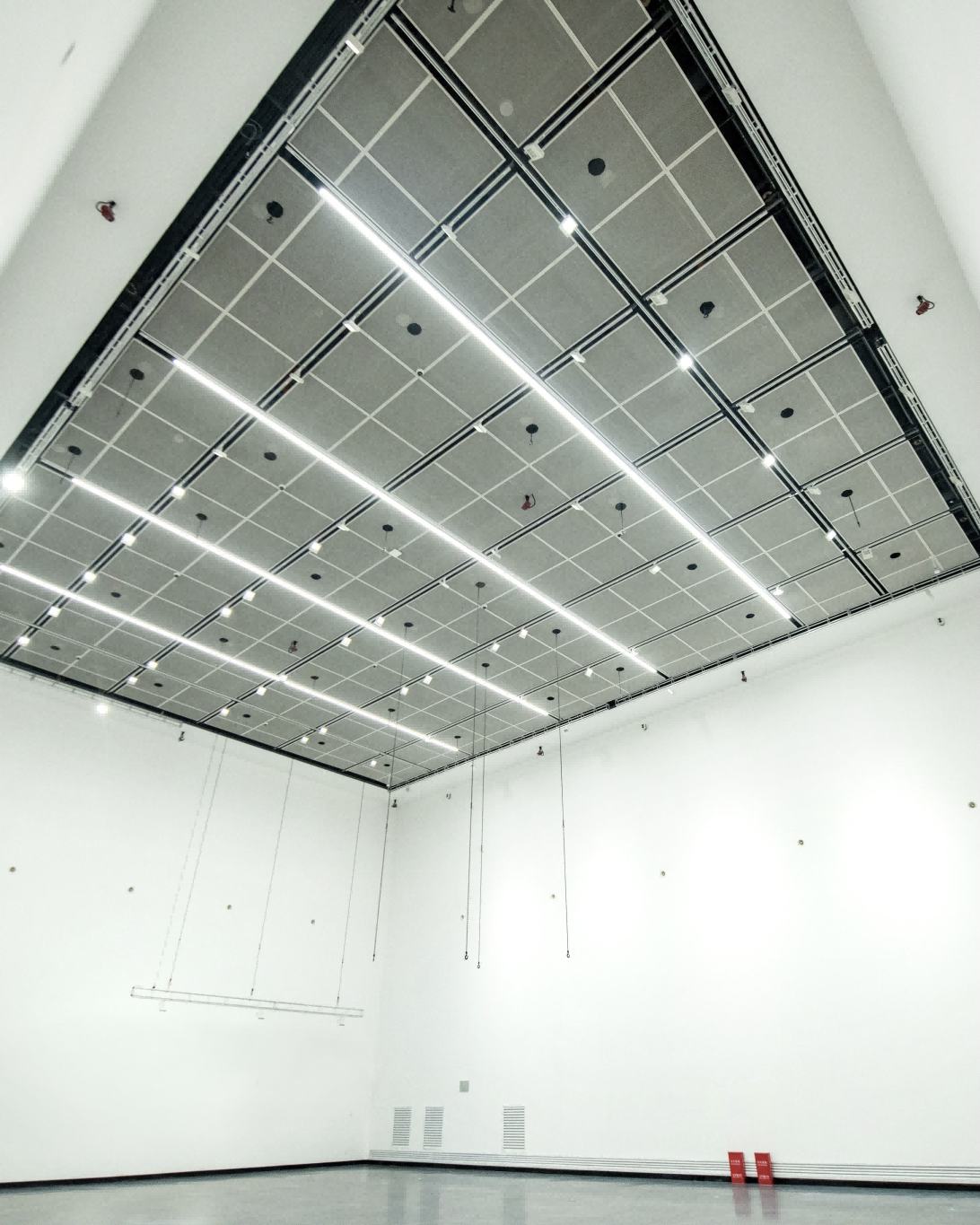 Academic Report Hall | Education and Training Area | Collection Storehouse | Appreciation Space | Documentation Center
Exhibition space
Two Permanent Exhibition Halls | Six Temporary Exhibition Halls